Project: Animation and Motion Graphics Reel.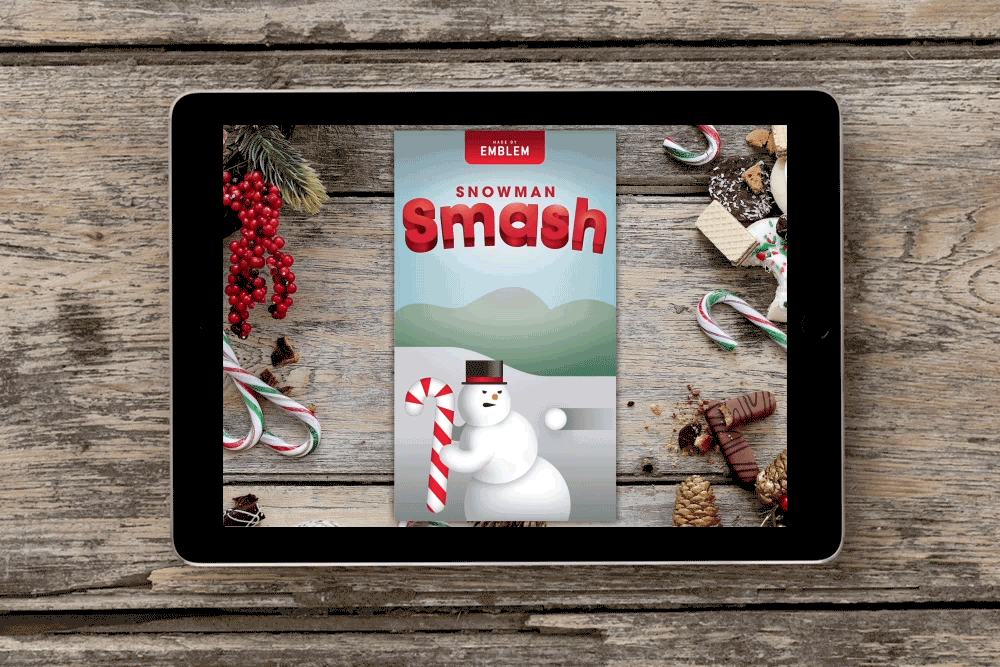 Project: SNOWMAN SMASH!!
We followed up last year's holiday activity book with an original holiday video game.
Project: Holiday Promotions
To celebrate the 2016 holidays we created an interactive activity book that also doubles as wrapping paper. Connect the dots to create a reindeer, test your eye at word search and match the Christmas trees. Once you've completed all the fun, wrap up your next gift! Or if you want to be extra giving, leave everything blank and let someone else complete the activities.
Project: Made by Emblem promo video
Allow us to introduce ourselves…
We are Made by Emblem—a small and ambitious design firm specializing in custom content, magazines, books and branding.
EXTRAS
Here are some fun promo projects we have been working on! Enjoy!
Follow us on Instagram to see more!